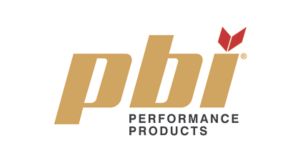 PBI® Lightweight Gold System™
PBI® Lightweight Gold System™ is the latest innovation in structural system technologies developed by PBI®. This high heat and flame protective system offers a lighter weight structural composite with no compromise in protection. The PBI® Lightweight Gold System™ is the ultimate in lightweight protection, comfort, and durability.
PBI Max™
PBI MAX™ is the newest PBI® outer shell. This technological advancement in design offers firefighters the best combination of break-open and thermal protection, the strongest outer shell fabric in the world, and unbelievable comfort and flexibility. All at a weight lighter than most other premium outer shells.
PBI MAX™ outer shell is remarkably flexible, lighter weight, and strong. With the proven protection of PBI® and the strength of KEVLAR® Filament Technology, this may be the shell fabric of your dreams.