Featured
SUPRAFLEX™ 14"
Our state-of-the-science boots with continuous segmented flex panels make these boots feel like your favorite pair of athletic shoes. Recessed pull-on handles are inset on the sides and hidden when not needed. And flexible NOMEX® webbing carry loops allow easy carrying when installed in turnout pants. Scientific studies have proven that lighter weight and more flexible footwear isn't just about comfort – it's about safety.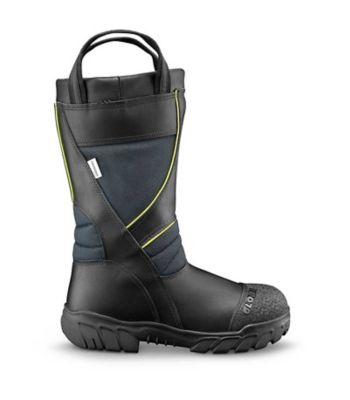 SUPRALITE® 14"
Even lighter and more flexible by design featuring the world's first use of DRAGONHIDE® and with the more aggressive PREDATOR™ outsole, SUPRALITE® comes the closest yet to feeling like your favorite sneakers while providing the protection, support, and slip resistance you depend on.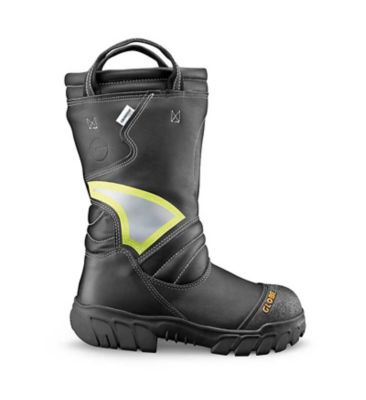 SUPREME™ 14"
Step into a pair of SUPREME™ boots and you will know instantly why these boots have taken the market by storm. The combination of the cushioned and contoured sole, the flexible athletic footwear construction, and the internal fit system make this boot fit like a pair of sneakers. And the specially designed and formulated outsole gives you the best grip in the business in wet, dry, and ice.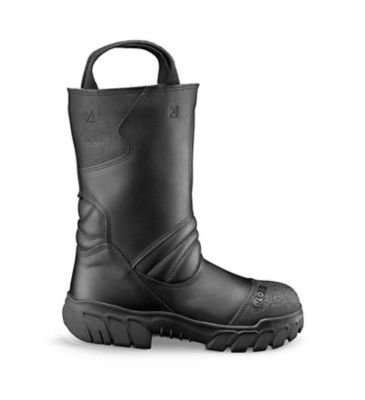 ONYX® 13"
Now you can enjoy the benefits of Globe boots at a value price. ONYX® boots share the same cushioned and contoured outsole and athletic footwear construction so they are remarkably flexible, grip like crazy, and fit like no other.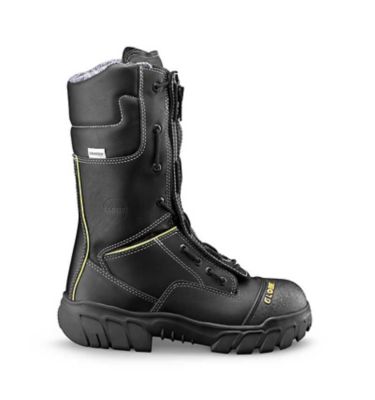 STRUCTURAL 12"
This is the boot for those who prefer the adjustable fit of a lace up boot for Structural Fire Fighting. Built with our remarkably flexible athletic footwear construction, STRUCTURAL 12" shares the cushioned and contoured foundation and superior slip resistance of our pull on boot styles.