PROXIMITY 14"
Globe PROXIMITY is the world's first leather boot to meet the radiant heat requirements of Proximity Fire Fighting in addition to meeting all of the requirements of Structural Fire Fighting in the NFPA 1971 standard so it can be the one boot you wear for all your calls.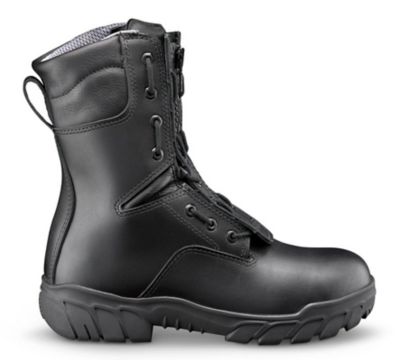 STATION/WILDLAND 10"
Worn for several years by members of the U.S. military as their combination everyday boot and urban interface firefighting boot, this is the one pair of boots you need to complement your structural firefighting boots. With a cool and highly breathable AEROSPACER mesh lining and our light and flexible PREDATOR™ outsole, these boots are black with a plain toe for everyday station wear, and they include our composite components — safety toe cap, penetration-resistant insole, and shank — for added protection.